Slough Creek
Current Packs: Commandos Pack, Young Ones Pack, Sequoia Pack and Rascals Pack.
Commandos Pack: Lead by Zero and Queen of Darkness - Members: 25. 
Young Ones Pack: Lead by  Canis and Oriole - Members: 20.
Sequoia Pack: Lead by Rocket Dog and Avatar - Members: 15. 
Rascals Pack: Lead by Zarathustra and Vixen - Members: 12.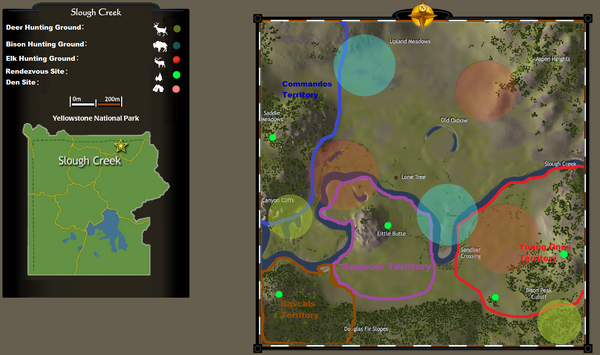 Amethyst Mountain
Current Packs: Agni Kai Pack, Kung Fu and Geckos Pack.

Agni Kai Pack: Lead by Zuko and Toph.  -Members: 18. 
Kung Fu Pack: Lead by Greegan and Kleintjie. -Members: 16.
Geckos Pack: Lead by Hazel and Tinker Bell. -Members: 8.
Community content is available under
CC-BY-SA
unless otherwise noted.